Cloudways Landing Page & Exclusive Beaver Builder Template Designs
"Our hassle-free managed hosting saves you time and money so you can focus on growing your agency or ecommerce business. With a fast, secure platform that's trusted by 72K customers, Cloudways is G2's #1 choice for SMBs managed hosting in 2021." - Cloudways
Cloudways Landing Page Design
A strategic partnership resulted in the requirement for a landing page design for the Beaver Builder website to promote the Cloudways partnership.
Co-branded landing page to promote Cloudways hosting on the Beaver Builder website designed, built and deployed on the Beaver Builder website.
"Paul is a pleasure to work with! No hassle, no fuss, just exceptional detail oriented results every single time."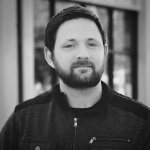 Justin Busa
Beaver Builder Co-Founder
A series of simple landing pages were designed and deployed via the Cloudways hosting platform.
Need to level up your website?
Let's talk about your next project.